Core Machine (Operating system/System info/Roon build number)
Windows 10 64bit
Roon Version 1.7 (build 536) stable (64bit)
Network Details (Including networking gear model/manufacturer and if on WiFi/Ethernet)
Ethernet
Audio Devices (Specify what device you're using and its connection type - USB/HDMI/etc.)
RMA ADI-2 DAC FS
Description Of Issue
I noticed many electronic EP's are not showing the full track title in Roon. Not sure if there is a setting somewhere that I should be aware of to fix this?
E.g. refer Oliver Huntemann - Tranquilizer 2.0 (source: Tidal). You can see Tidal at the top and Roon at the bottom.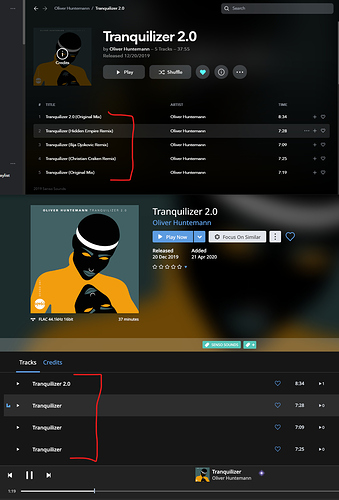 Thanks