Roon Core Machine
Nucleus.
Networking Gear & Setup Details
Connected Audio Devices
Number of Tracks in Library
Description of Issue
Hi, my Nucleus stopped working today. Wonder if you may have a clue?
I turned it on 1h ago grabbed my phone and noticed the Roon remote app was logged out. After that I am not able to find Roon in the network. Tried both different LAN cable disconnect DAC cable.
I got this message but now Roon is not even visible.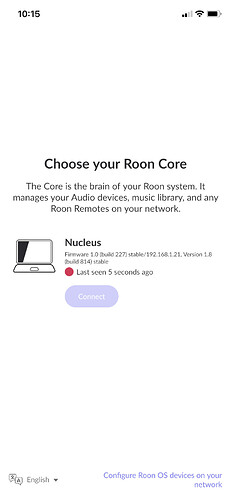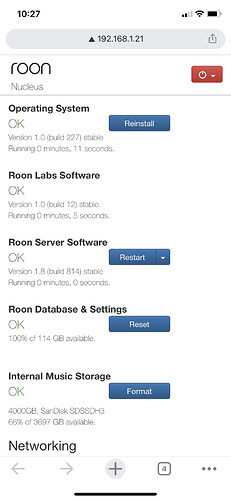 Thank you