I am running Roon version 1.8 (build 1021) stable on MacOS 13.0 Ventura Public Beta 4 (22A5331f).
From the Settings>Audio page, I can no longer choose my MacBook Pro Speakers or any externally connected sound interface (i.e. Scarlett 4i4 USB, Dell monitor, etc…). I can only see and choose network devices - i.e. Airplay, Chromecast streaming, etc…
Everything was working fine in the previous MacOS 13.0 Ventura Public Beta 3 (22A5321d). I have tried a complete MacBook and Roon ROCK server reboot. Still no builtin sound sources are available to play music on.
Find Roon OS does not work now and gets stuck on: Searching for Roon OS Core…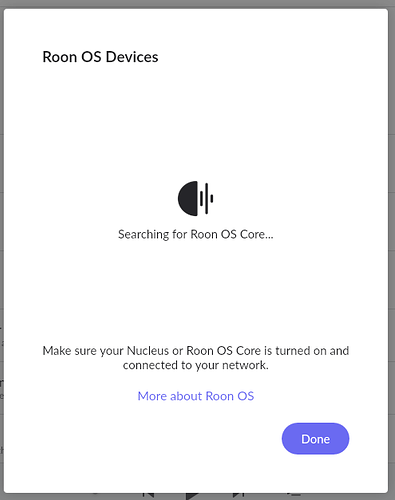 Please help!
Thanks!