I'm also experiencing this issue.
I'm running:
15" Macbook Pro with 2.2 GHz Quad-Core Intel Core i7, 16 GB
MacOS Catalina 10.15.3
This computer is not running Roon core. I'm not having any issues with other devices running Roon (ie. Roon Rock, iPhone).
This is before opening Roon: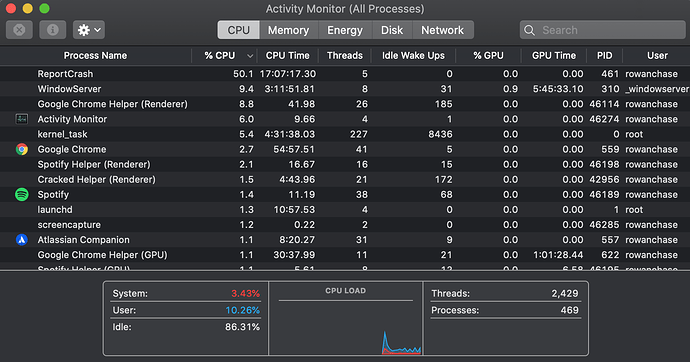 Then immediately after opening Roon: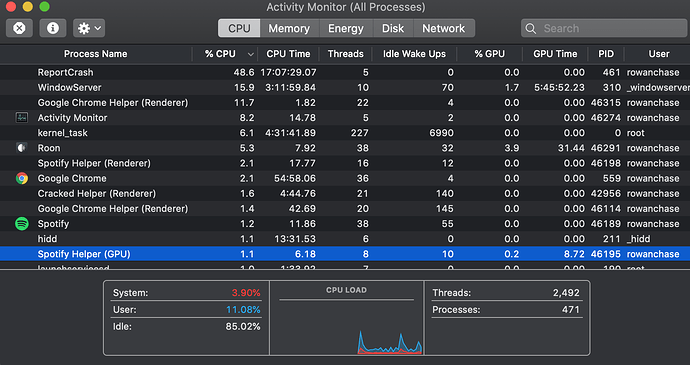 and then once starting to play music via Roon: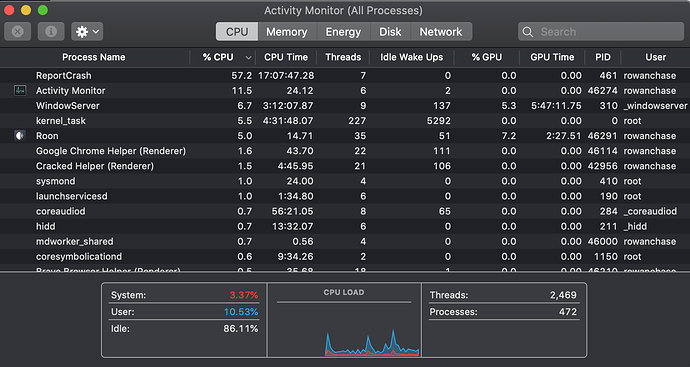 I can't personally see anything all that problematic here, but it is affecting the computer's performance dramatically.
Even typing this message the text lags by a good 3-4 seconds. Everything resumes to normal immediately once I quite Roon.