Is any body else having the problem that Roon won't allow you to choose genres?
For example, this is what I see when I open Pink Floyd's artist page. I don't remember if I've tweaked this one before or if I'm seeing as it was before any edits.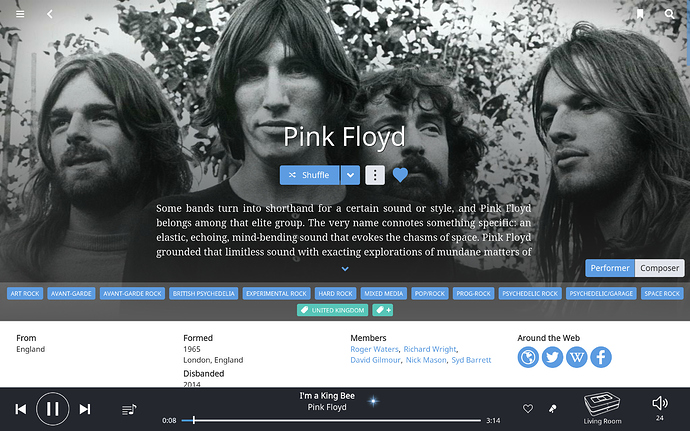 I try to remove a couple of the genres assigned to Pink Floyd that I don't like: Pop/Rock, mixed media and pyschedelic/garage. All I do is click edit, scroll down to genres and unmark those. This is what I get: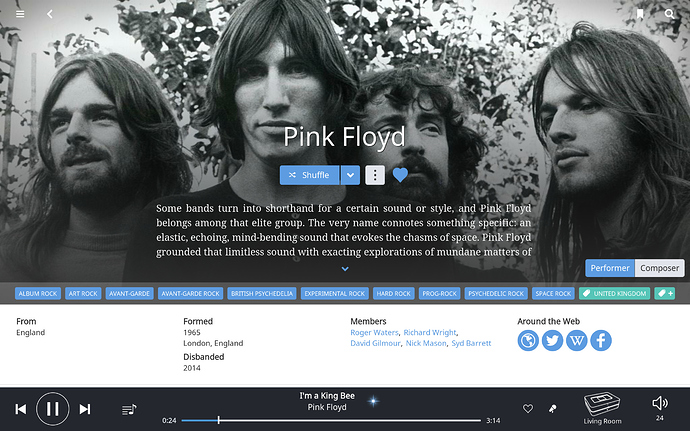 For some reason, now "Album rock" has been added with no apparent reason.
As I try to mark and unmark, genres keep disappearing or showing up.