I've looked through the discussion boards and it doesn't seem like this is expected behavior. I've started using Roon at work. I have a late 2012 iMac with an i5 and 12GB of RAM. My music files are all loaded on an external drive, more or less a copy of my home music drive, but I'm not using iTunes at work. Every time I start Roon, it seems to be re-scanning my library from scratch. Here's what it looked like today: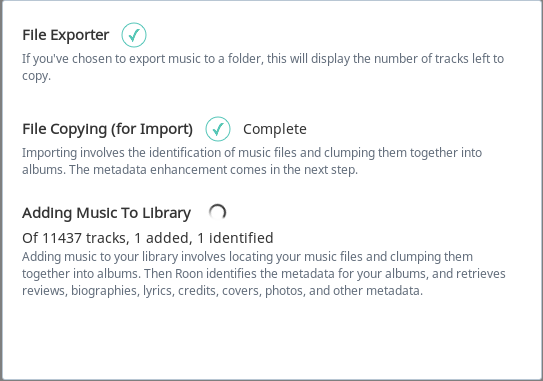 It's almost done now, but it's also been 10 minutes. I'm not adding music to this drive, I have deleted some lower res files that I've replaced with Tidal versions.
Is this normal behavior? If not, any thoughts as to what is triggering it and how to make it stop? Thanks!