Core Machine (Operating system/System info/Roon build number)
Sonictransporter i5
1.7
Network Details (Including networking gear model/manufacturer and if on WiFi/Ethernet)
All hardware have ethernet connection to Asus GTX 11,000 router from Netgear modem.
Audio Devices (Specify what device you're using and its connection type - USB/HDMI/etc.)
Description Of Issue
I've been having this trouble for a few days now. I'm listening all is good then seems to disconnect and starts rebooting.
I've included a screenshot and as you see it's updating but there have been no update.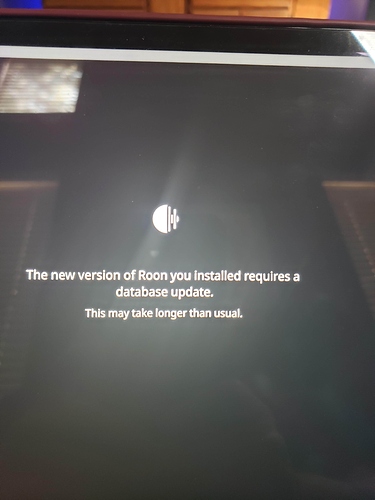 Thank you