Roon Core Machine
Mac Mini mini with MacOs High Sierra
2,3 Ghz Intel Core i5
8 GB ram
Networking Gear & Setup Details
Macmini is hardwired to my router\modem with CAT6 cables
my music is stored on a Western Digital hard disk connected via USB to Macmini.
My roon remote is a HP Windows 10 laptop via wifi.
Connected Audio Devices
Bluesound Powernode (connected via ethernet)\ Apple TV
Number of Tracks in Library
69500
Description of Issue
I disabled automatic updates on Roon Core but forgot to do so on Roon Remote.
This morning I could see the Roon Remote updated automatically to 903 and couldn't play any music.
It wasn't seen anymore as an audio zone.
I proceded to install update on Roon core but now I have this situation: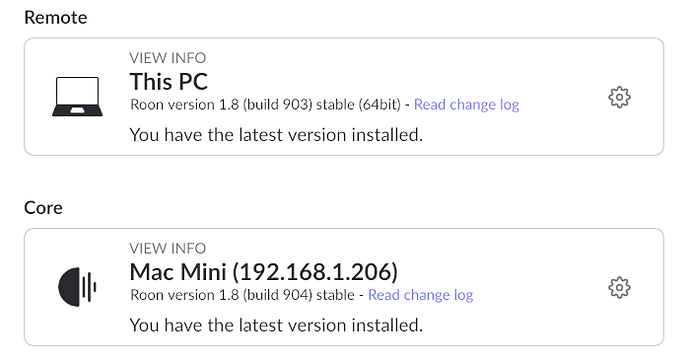 Why there's no link to build 904 on Windows?
Still the remote not acting as an audio zone: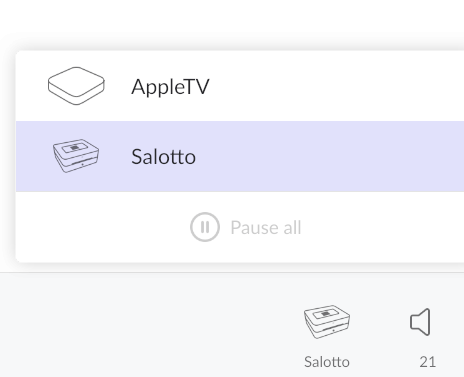 I proceded to disconnect from Roon core e reconnect but to no avail.
Any idea?
Update: pretty unstable Roon Remote… Already crashed twice in 30 mins. Once while i was trying to disconnect from Roon Core, the other time when I merged two albums.