Roon Core Machine
Core i7, windows 10
Networking Gear & Setup Details
Both wired and wireless network
Connected Audio Devices
Number of Tracks in Library
Description of Issue
When trying to find the core, the remote displays the following: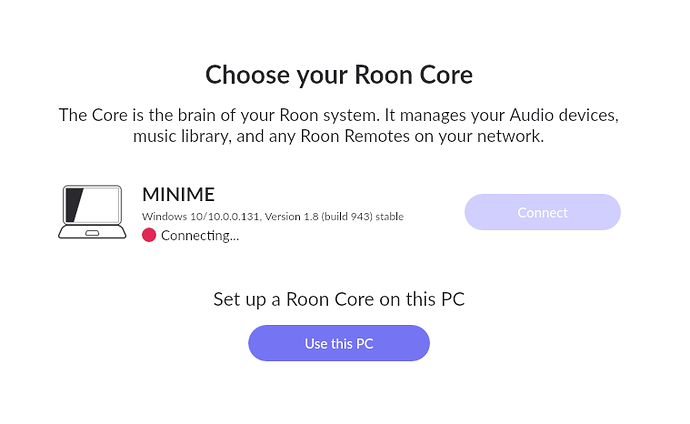 The funny thing is this is not the IP of the core. The core is running at 10.0.0.130. I have a NAS at 10.0.0.131, and it's definitely not running the core.
This started after the upgrade to the latest build.