Roon Core Machine
TrueNAS Intel CPU 8 Cores, 32 GB RAM, Running in Virtual Machine Ubuntu
Networking Gear & Setup Details
Fritzbox direct cable connection to Server
Connected Audio Devices
Android mobiles
Raspberry PI running a Remote
Roon Supported Hardware devices
MacBook as remote
Number of Tracks in Library
around 10.000 tracks
Description of Issue
Roon was updated and lost connection to mounted disks.
After restart roon was not starting then I needed to add my credentials again.
I restored from a backup.
I restarted roon.
now the device / core is displayed, but does not connect.
then after a long time, I am thrown back to the login or restore backup page.
tried it 4x to load a backup, always behaves the same.
Log shows:
11/10 18:42:59 Debug: [easyhttp] [12] GET to https://updates.roonlabs.com/update/?v=2&serial=6EB49880-8FD6-48F7-876E-6
9661CB1E331&userid=9feb8bda-1154-44be-bece-588aaa37f428&platform=linuxx64&product=RoonServer&branding=roon&curbranch=p
roduction&version=200001148&branch=production&coredeviceid=b1c7fd76-037c-4af4-ac0a-2970bb7cde29&deviceid=b1c7fd76-037c
-4af4-ac0a-2970bb7cde29&osversion=Linux+5.4.0-131-generic&os64bit=true returned after 627 ms, status code: 204
11/10 18:42:59 Debug: [appupdater] Update not needed
11/10 18:42:59 Info: [stats] 20759mb Virtual, 167mb Physical, 67mb Managed, 241 Handles, 53 Threads
11/10 18:43:01 Trace: [remoting/brokerserver] [initconn 192.168.4.113:55229=>192.168.4.128:9332] Connected
11/10 18:43:01 Warn: [remoting/brokerserver] [initconn 192.168.4.113:55229=>192.168.4.128:9332] failed: System.Exception: got unexpected broker id in REQ_HANDSHAKE: f41c213c-9406-4da2-ae6e-9abca3fb4a85
   at Sooloos.Broker.Distributed.InitConnectionV2.Go()

the last error is displayed again and again.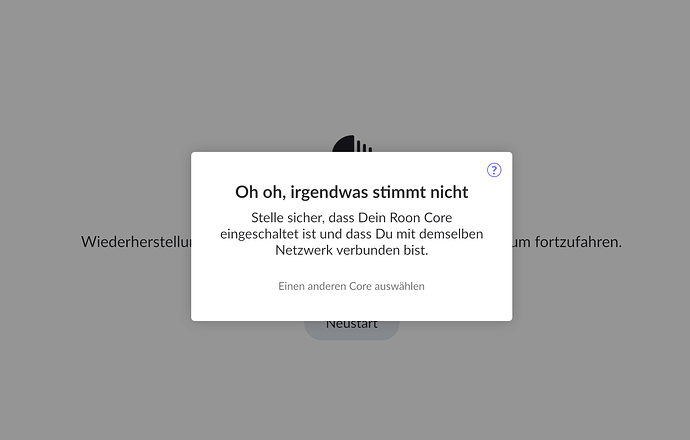 Server should be newest version: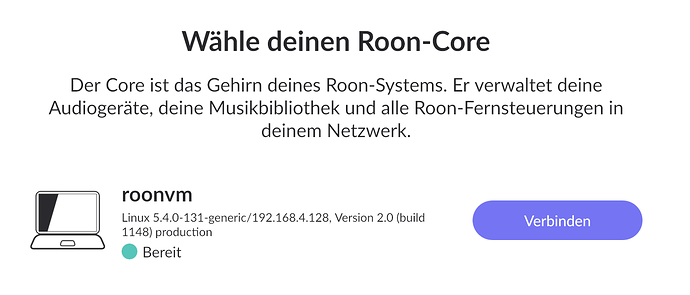 Then I should restart, I try / do this a lot. Then this morning the server is back to the enter account page: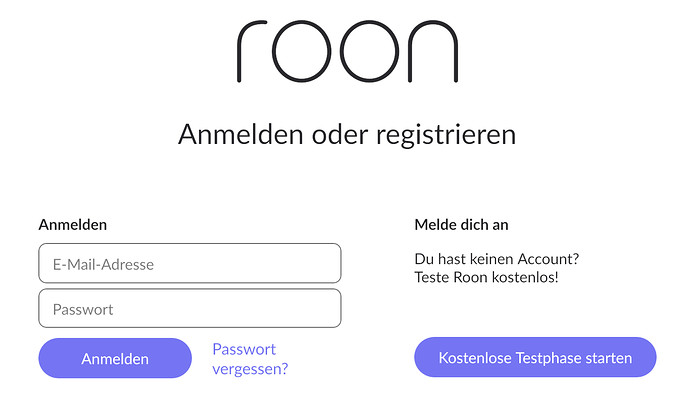 Next try is doing a release upgrade in Ubuntu, but the problem started with the update of Roon. Never had the issue of not being able to login. Never had to use backups before, but the seem to not work properly.
Release update is done to newest Ubuntu LTS release. The update went through without any problems, Roon server starts, but shows the same problems:
Need to login OR restore from backup
restored from backup => no connection possible
back to login OR restore page
the Logfile shows some Error logs, but I do not know how to provide the Logfile here