Hi @support Roons reporting an album as bogus MQA. It's definitely not MQA and not 25600k.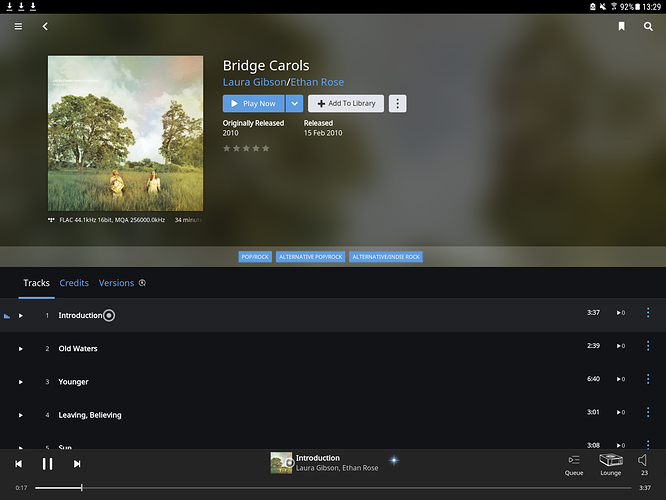 This is probably due to the meta tagging on the album. Did you see Roon actually detect MQA authencation in the signal path during playback?
It is meta tagging issue and Tidal needs to resolve this…
Hello @CrystalGipsy,
Thanks for the report here. Just to confirm, you are using a UK TIDAL account and are seeing this behavior?
Yep in the UK and UK Tidal account
Thanks for confirming @CrystalGipsy, this info has been added to the ticket.
This topic was automatically closed 365 days after the last reply. New replies are no longer allowed.