The title pretty much says it. Every time I start Roon (core on a 2012 15" MacBook Pro, files on attached USB drive), it appears to rescan the same number of files. My library is a mix of Tidal and ALAC/FLAC, roughly 57k tracks and 5900 albums.
Here's the screen from about 2 weeks ago:
And here's tonight's: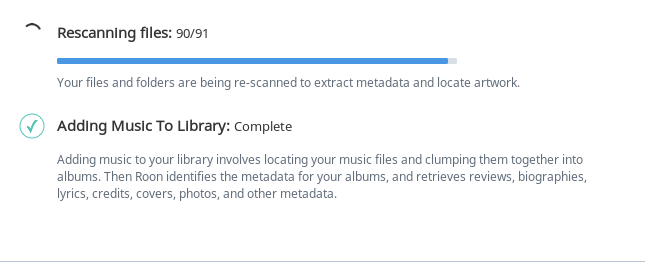 It always seems to take a minute or two to scan that last file. Other than that, I'm not having any problems that I'm aware of, but it is puzzling. Any thoughts on solving the puzzle would be appreciated, cheers!