Core Machine (Operating system/System info/Roon build number)
Intel Nuc NUC8i3BEK2 dedicated server
Network Details (Including networking gear model/manufacturer and if on WiFi/Ethernet)
Wired network, fixed IP
Router Asus RT-AC87U
Description Of Issue
I've reinstalled my NUC with Roon Rock freshly downloaded.
The Roon version of the installer still seems to be version 1.7 build 571.
On startup of the remote, the update is unreachable or seems to be blocked somewhere.
Tried several times over 2 hours to reboot the NUC, restart the Roon server, reinstall the OS. Nothing seems to help.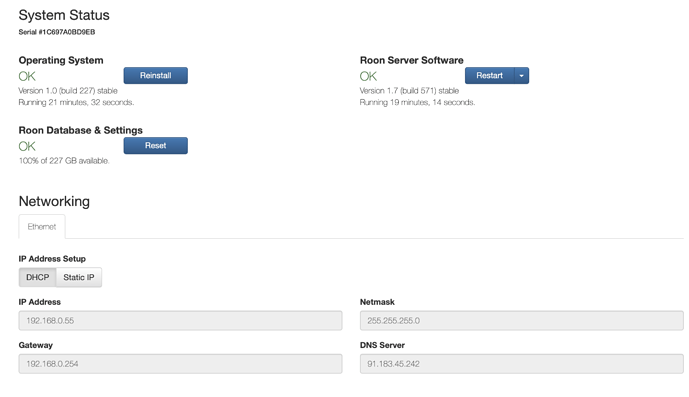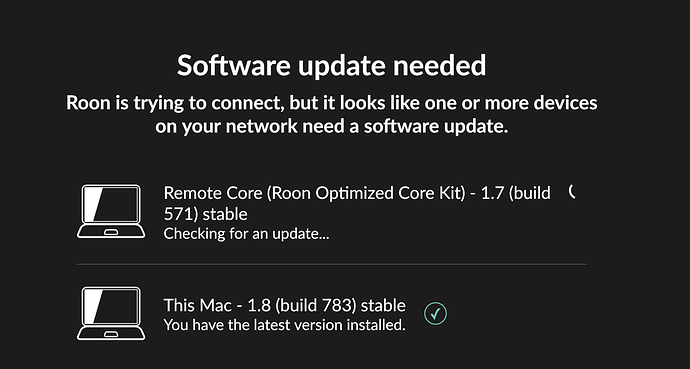 Pieter