Core Machine (Operating system/System info/Roon build number)
NUC running ROCK Roon version 1.7 (build 667)
Network Details (Including networking gear model/manufacturer and if on WiFi/Ethernet)
Ethernet and homeplugs
Audio Devices (Specify what device you're using and its connection type - USB/HDMI/etc.)
N/A
Description Of Issue
My NUC is not carrying out scheduled back ups at present. I'm backing up to a USB stick plugged directly into the NUC. The drive is called Roon backup. I get the following error: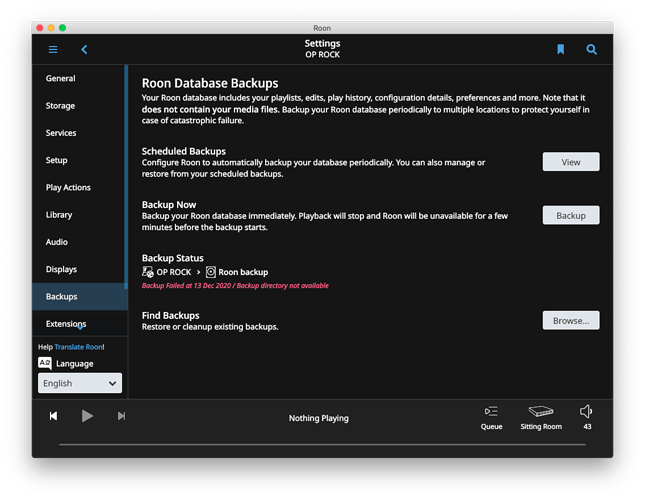 This is despite the fact that the USB drive is selectable when I try to edit the backup details: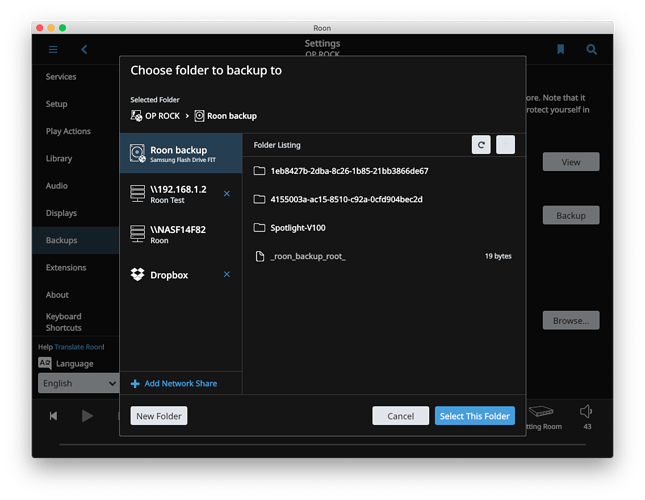 Any thoughts appreciated.