Core Machine (Operating system/System info/Roon build number)
sonicTransporter i7 server (sT), OS Linux, with Roon Core and HQPlayer Embedded installed
SSD-disk 2T connected to sonicTransporter
Network Details (Including networking gear model/manufacturer and if on WiFi/Ethernet)
Connections are LAN from modem/router Arris TG2492LG-ZG and router Fritzbox! 4040 (for WiFi to iPad) using switch from D-link via server to streaming device
Audio Devices (Specify what device you're using and its connection type - USB/HDMI/etc.)
La Rosita Gamma HD with NAA microRendu
Description Of Issue
Hello,
Roon Server overworked?
This morning I saw the SSD drive light flickering. The sT seems hotter than usual so I took a screenshot of the CPU load and Roon Server Diagnostics. Never noticed this before. Is this without danger? Could something be wrong? What would happen if I choose in sT management page for restart Roon Server or should I reboot the sT?

Never saw so much activity.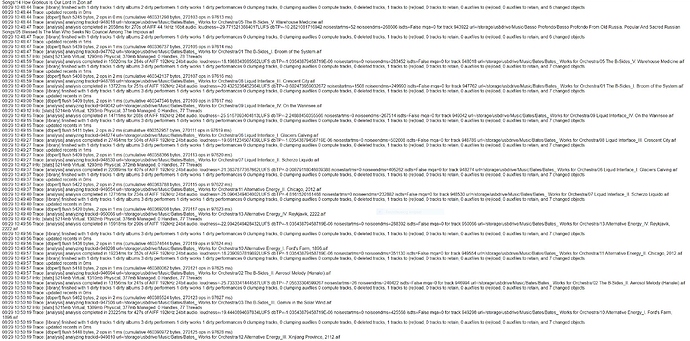 Its analyzing for hours, when will it stop?
By the way, I can play my music without problems.
Thanks for reading and helping,
Bert Dijkstra.