• Core Machine (Operating system/System info/Roon build number)**
Roon 1.8 (build 882) on Intel i7-8559U NUC w 16GB RAM running windows 10 pro.
Networking details
Intel NUC → BT Home Hub 2 via Ethernet
BT Home Hub ->Netgear Orbi-> Roon endpoints via wifi or HomeHub->endpoints via ethernet
Audio Devices (Specify what device you're using and its connection type - USB/HDMI/etc.)
various, currently iMac running Roon 1.8 (build 783) on macOS 11.2.3 via wifi
Not sure which build it started in but I see the the spinning arc continuously when Roon is running,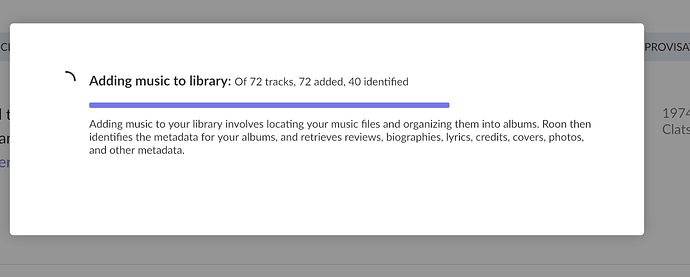 and the message above. Can this be stopped?
Happy to send logs if helpful.
Aidan Gaule