Dear guys,
i would like to ask if there is any solution? i experience same issue at the moment.
A few days ago, i have made a completely new database, i felt everything was slowing down and didnt work properly anymore, so i backed up my database and made a complete new one.
Im running my core on a QNAP NAS 473, Database is on an internal SSD Drive
After 3 days of scanning and importing roon stuck with cirlce constantly spinning and this numer of tracks: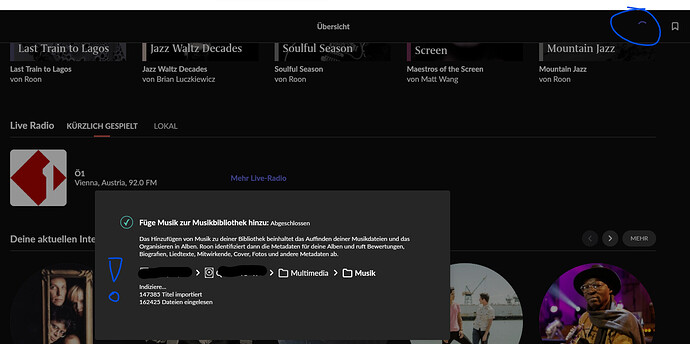 This how it looks when in "Settings":

Any tips or hints?