Dear support team,
this starts making roon unusable. I have reported this problem in a former thread. Now, after some days roon starts to mess up several artists/albums.
I have 2 albums from an artist called Bryan Adams. All metadata already corrected to get them in proper shape (for me). Now, after some days, the artist Bryan Adams is gone and replaced by a guy called B. Adams. Different picture and in both albums the former used Bryan Adams got replaced by B. Adams (without me touching them (also not played them). My former tag Bryan Adams is still there but not linked anymore.
What I cannot show in my attached screenshot is the case that first only one album was listed under the new tag and the other one didn't show up at all. Then, after searching for Bryan Adams, the guy B. Adams showed up and after that, the second album was also listed.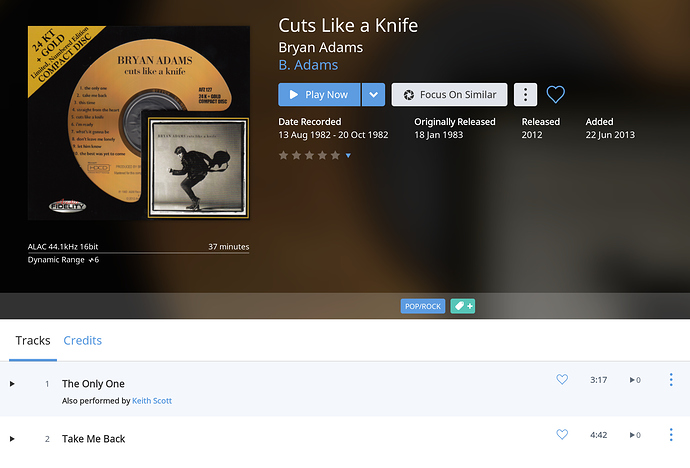 Furthermore, several artist images I already added to some of the artists where it was missing are gone.
How can I stop roon from touching anything that I edited?