I notice that I'm losing disk space, I recently had about 12% free on my Mac, and lately, it's been disappearing. I'm now down to 8% even after deleting large files and unused apps.
I looked at the activity monitor and found that Roon had written nearly 17GB.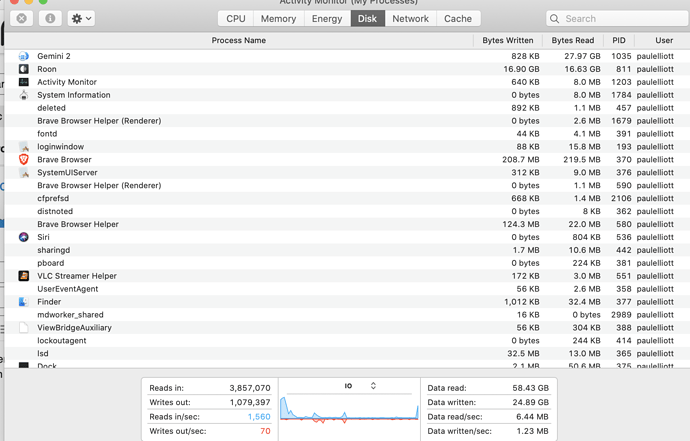 I have 42GB left and I'm wondering when Roon will stop this.
Cheers
Paul