Today I was listening to Roon. The song stops playing midway through. Roon shows that it has moved forward to a different song (next in a playlist or whatever Radio has chosen).
The new song is not playing however: the system is silent. The song timer is stopped at :01 but the playback graphic (the little equalizer graphic that shows up next to the currently playing song) is still active. Look closely at From Me to You and you'll see the graphic. The song never moves past :01.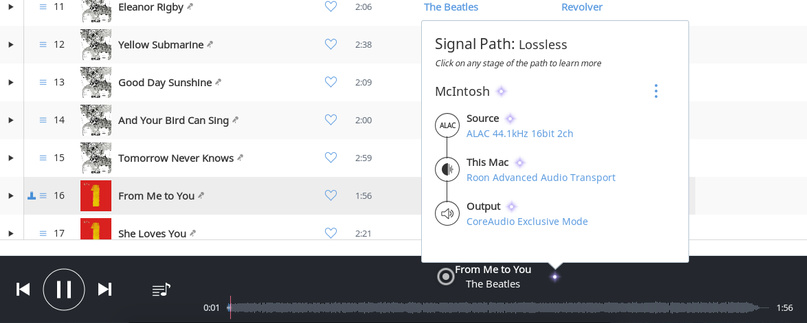 Sometimes I can play another song straight away. Sometimes I have to completely restart Roon.
Looking very closely at the behavior, I notice that sometimes I start to play a new song. No sound comes out but the seconds counter jumps forward a bit sporadically. It basically seems like the disk read/streaming is not occurring properly and Roon chokes. But this system doesn't do anything but run Roon. The only change to the system in the last 4 weeks is whatever upgrades were part of the latest Roon and OS service packs.
Any ideas?