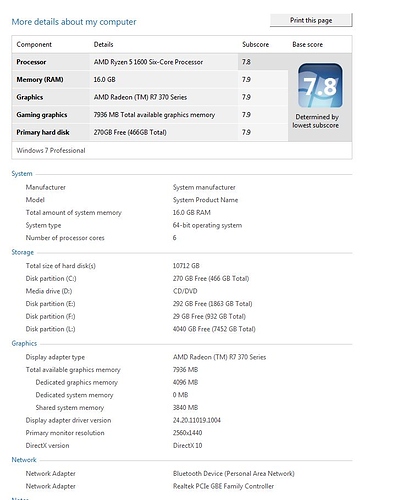 Core PC info in jpg format…
Network Details (Including networking gear model/manufacturer and if on WiFi/Ethernet)
Core PC and Roon bridge PC are connected via Ethernet cable thru my Linksys EA8300 wifi router Have two displays on chromcasts. Remotes are samsung galaxy S8 phone, and galaxy tab S5E.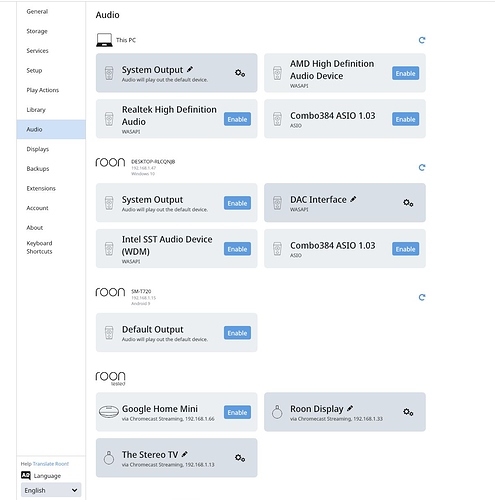 An intel fanless mini PC (windows 10) is running as roon bridge, using USB out of bridge to Amanero and TPA Buffalo ESS9038 DAC
Description Of Issue
Last couple weeks my roon will stop playing. It might run for half a song, half an hour, sometimes close to a day. When playback stops, it's as if someone has hit pause. Can hit play on phone, or tablet, might play for minutes, or hours. Very frustrating… I am plying back from internal hard drives on my core PC, and Qobuz. I often let roon radio pick the tracks. But problem will also occur when I select an album.
Library info: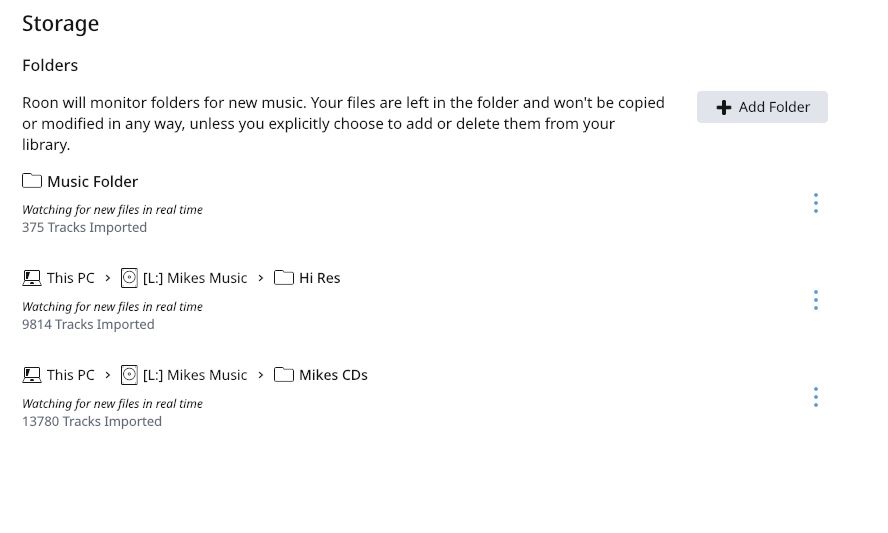 I am not seeing any sort of error message, on any of the devices. It just acts like someone pushed the pause button. The system hardware has not changed for years, and used to play for days and even weeks, without any interruption… Please advise! Thanks!