Hi @mike ,
I have the same issue here…wheel keep spinning and seems like scanning is stuck but I can access the library anyway.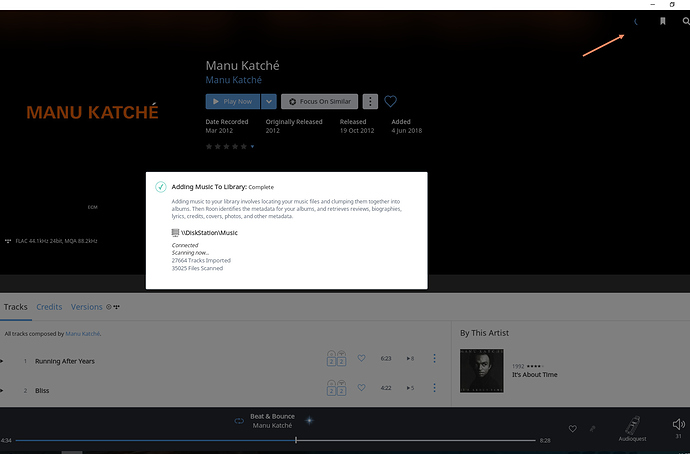 Library is stored on a Synology NAS drive.
This is not the first import, I have been using this library for the past 2 years.
Any suggestion?