I use to tag (in roon) the performers.
2 basic tags i use are ART for artists that do have a big artist picture in roon metadata, and PHOTO for those with a custom big picture i have added. (then many more tags, basically about the main instrument, SAX, GUITAR, and so on).
anyway, looking at the composers page and filtering with the tag i get something like this: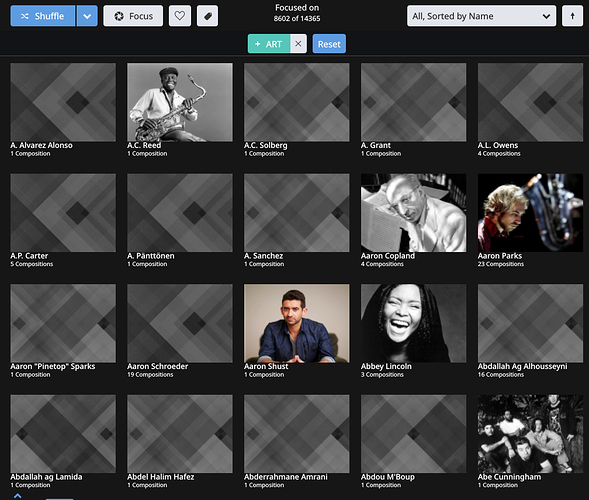 but all the artists in that screenshot do not have a ART tag, for example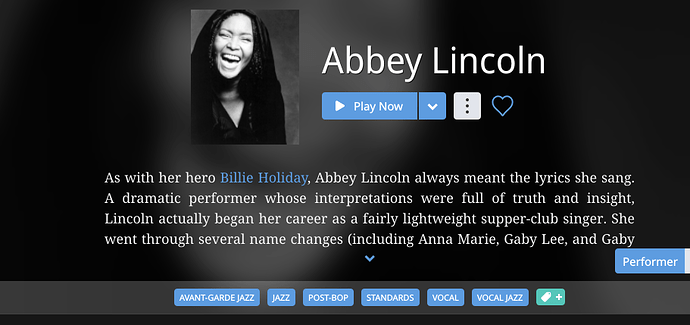 so basically i don't understand why they are showed. this is a general result…
there is no other place (album, track, composition) where the tag ART is used.
this same behavior with tag PHOTO and any other.