The problem is for the Album is that the Roon data duplicate 2 songs, in what is clearly the correctly identified album.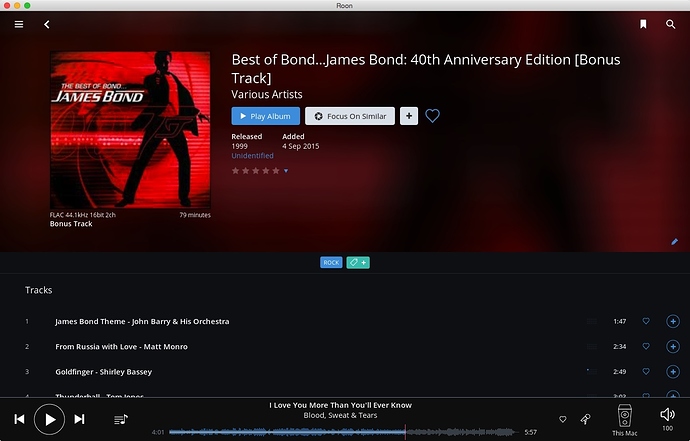 When it is identified correctly, and it does, there are two Roon Database tracks that are duplicated. Everything else looks just fine.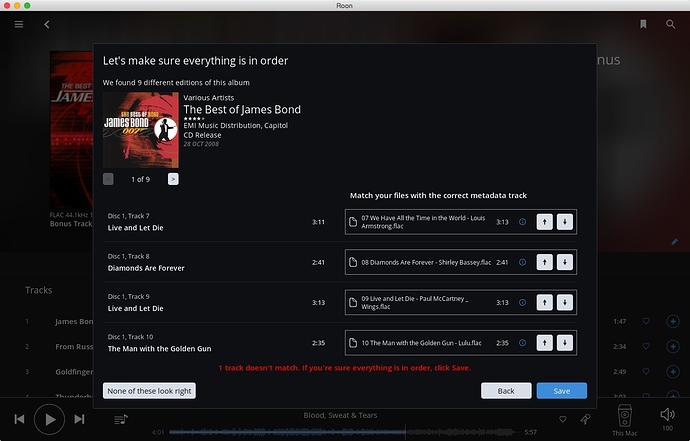 So about your can see Live and Let Die appears twice.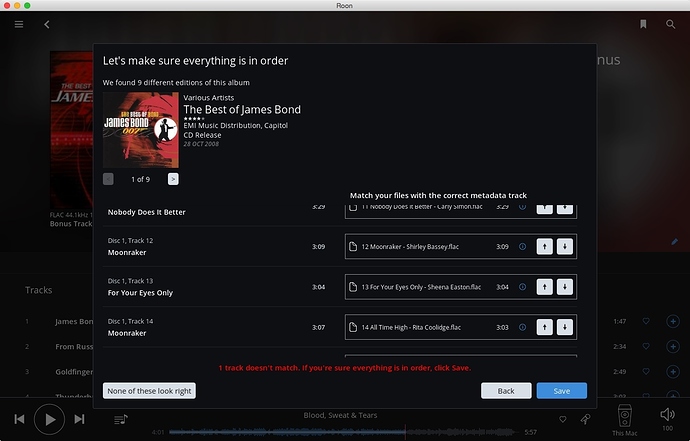 Above Moonraker appears twice.
I can't seems to edit the Roon Data names for the tracks.
Brian