Hi @Eric, I originally reached out to Sonore about this issue and Jesus suggested contacting Roon (https://www.computeraudiophile.com/forums/topic/26758-sonicorbiter-native-dsd-support/?page=14&tab=comments#comment-856470).
SonicOrbiter supports native DSD256 playback of the DAC-10 (diagnostics from my ultraRendu running SonicOrbiter 2.6 reads "DAC description: NuPrime DAC-10 16d0:06b2"). Without the SonicOrbiter support (or an ASIO driver on Windows), only DSD128 playback would be possible.
On the ultraRendu, Roon Ready Settings of DSD Support is set to "Native DSD." During playback of a DSD256 file, Roon converts it to 352.8kHz PCM rather than playback at DSD256. Per Jesus, I've disabled Roon DSP.
DSD256 file playback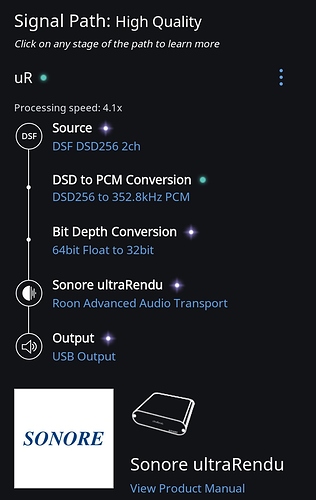 Device Setup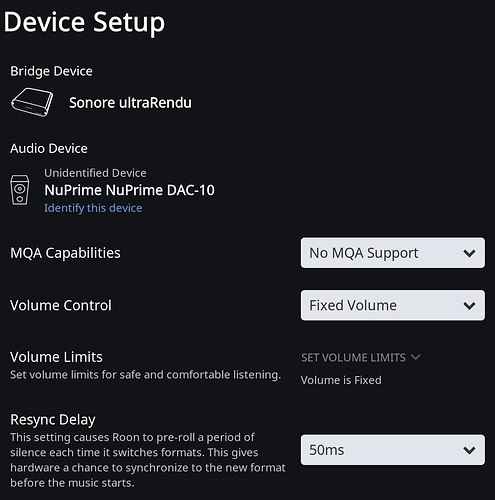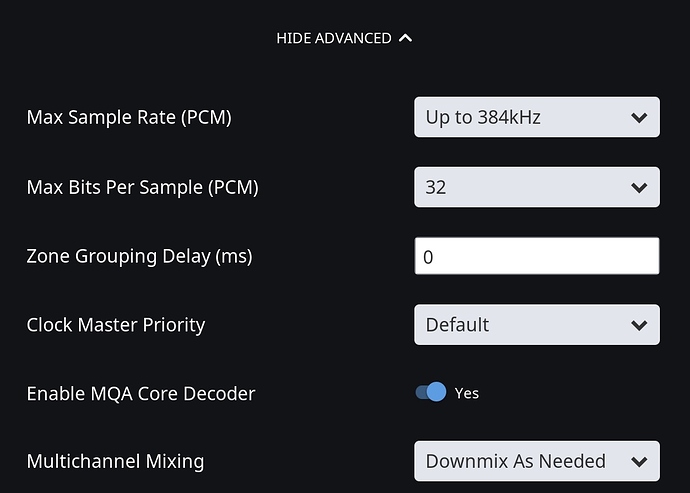 Note that there is no DSD256 option to choose from under Device Setup.
Any suggestions?
Thank you!