Core Machine (Operating system/System info/Roon build number)
Roon Nucleus
MacBook Air Mojave 10.14.6
Network Details (Including networking gear model/manufacturer and if on WiFi/Ethernet)
Synology NAS DS213
Audio Devices (Specify what device you're using and its connection type - USB/HDMI/etc.)
Linn Majik DSM Ethernet connections to router, NAS, Linn and Nucleus
Description Of Issue
Roon does not recognize or see any folders, used to recognize the NAS drive, but didn't today. I removed the share, rebooted computer and nucleus.
Don't know that I loaded the screen shot right but when I try to add network share I put the location in but nothing happens, it searches then a pink box shows up saying there was an unexpected error: Unexpected error. Any help would be appreciated.
Add images
Screen Shot 2020-04-04 at 6.36.12 PM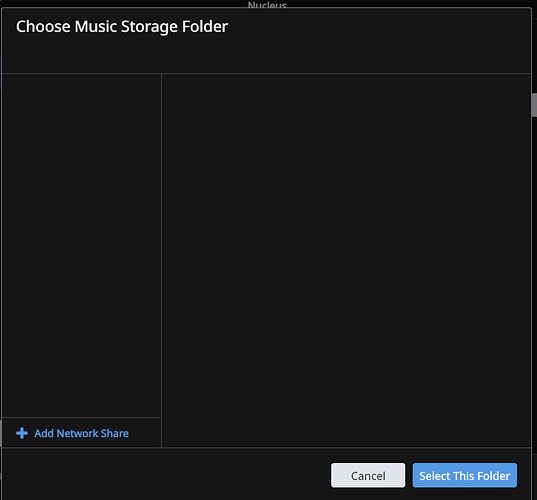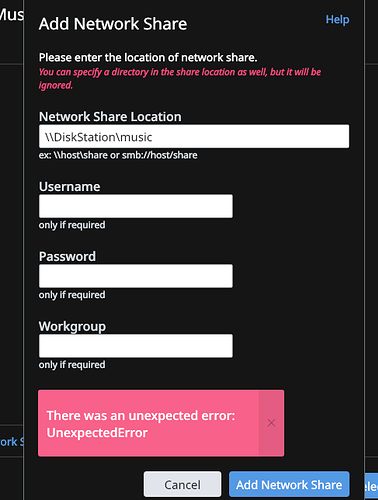 2020-04-04T07:00:00Z