I have three zones playing simultaneously today and a Roon is working like a charm (except for one bug). Kudos!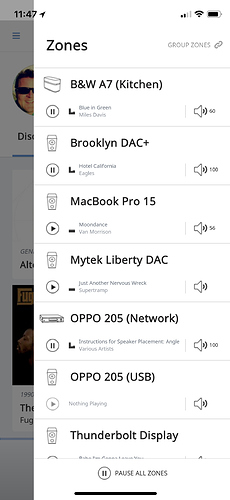 I agree, this is really cool functionality.
It gets better: if you have a Raspberry Pi with an audio HAT (one zone) you can then plug in USB DACs to create additional zones, all on the same endpoint.