Hey guys and gals!
I'm developing a "display" extension for my own use, as well as anybody else who's looking to add a DIY now playing visualisation to their setup. I wanted to use something ready made, but since I couldn't find something for my specific setup (RPi + Pimoroni HyperPixel 4" display) I decided to roll my own.
Code can be found here: GitHub - CatalinMustata/roon-display
Interface currently looks like this: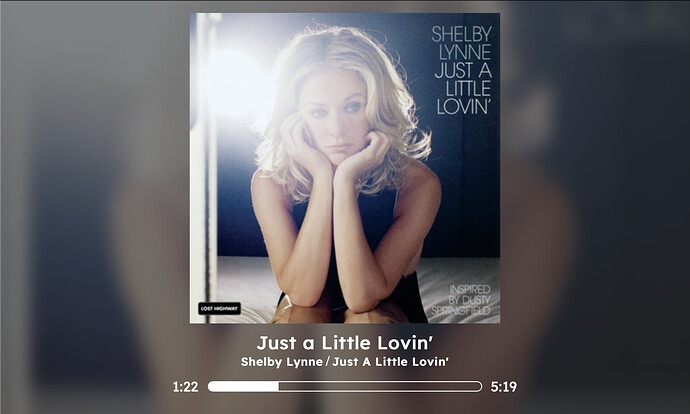 It has a cute flip animation when the album art changes and I'll add some more info on current state (playing, paused, number of tracks in queue, is it on radio, stuff like that…). I'm also thinking about a "clock and current paused track" kind of screen if you're paused for more than 30s or so (I feel my display will have a tendency for burn-in).
I'm open to suggestions and ideas, but you're also open to fork the thing and go crazy. Mine will go with some hardcoded values (display resolution being the biggest issue, but also Roon Core IP address and targeted zone name). These are easy to change and I plan to build a small web UI to allow customization.
PS: Let me know if anyone is interested in the RPi setup needed to host this (barebones OS, plus X server, chromium in a nutshell).