https://roonlabs.com/ is down.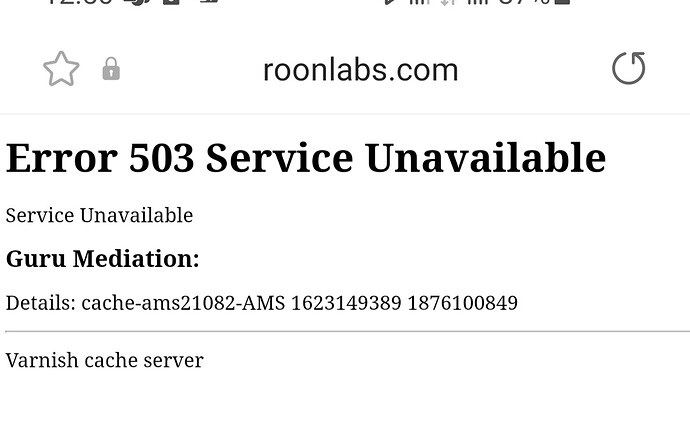 Several major websites are down because of a CDN provider called Fastly who's having issues. https://status.fastly.com/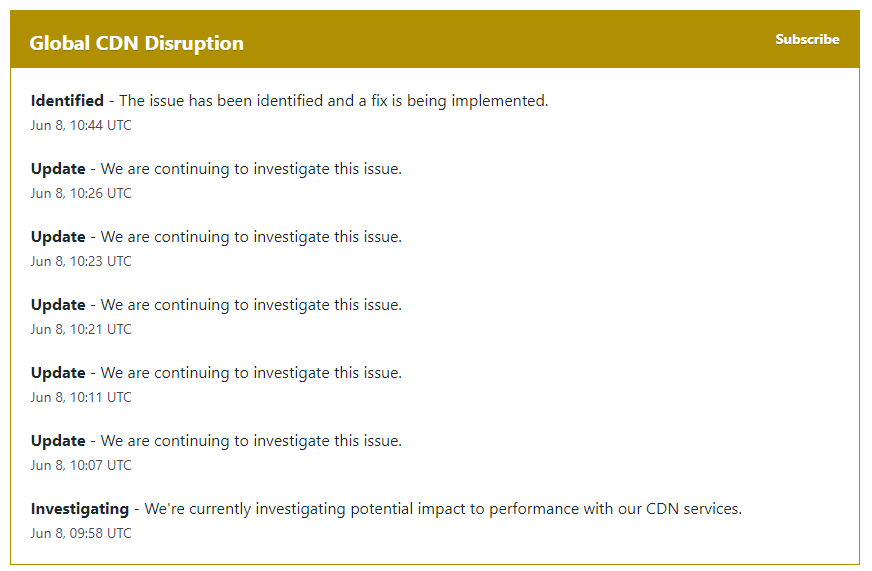 Seems to be fixed in the meanwhile.
It amuses me far more than it should that the cache server vendor cant spell 'meditation' in the error message. The Commodore Amiga is turning in its grave…
This topic was automatically closed 36 hours after the last reply. New replies are no longer allowed.