Core Machine (Operating system/System info/Roon build number)
iMac MacOS 10.14.6/Roon 1.6 (build 416)
Network Details (Including networking gear model/manufacturer and if on WiFi/Ethernet)
Fiber optic ISP 125 MBPS up/down, Apple Time Capsule
Audio Devices (Specify what device you're using and its connection type - USB/HDMI/etc.)
USB to Innuos Zenith SE->Chord Hugo Scaler->Chord Dave
Description Of Issue
I sent the following e-mail to Qobuz
Hello,
Was in the mood to hear various performances of Beethoven's Diabelli Variations. Selected Stephen Kovacevich's 2008 performance on Onyx Classics as a favorite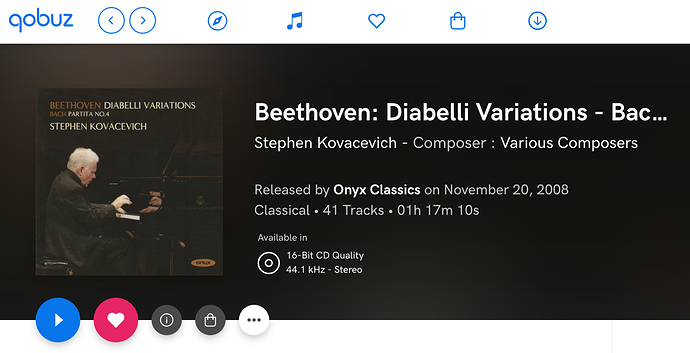 Typically this shows up in Roon by selecting Qobuz and My Qobuz after a refresh. It did not appear even after several unselect and select cycles in Qobuz. It plays in Qobuz, but my better sound system uses Roon.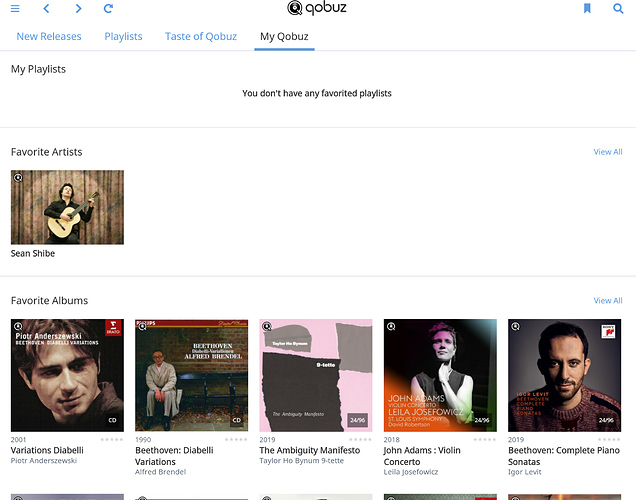 Did a search for it in Roon, but it did not appear as a result of the search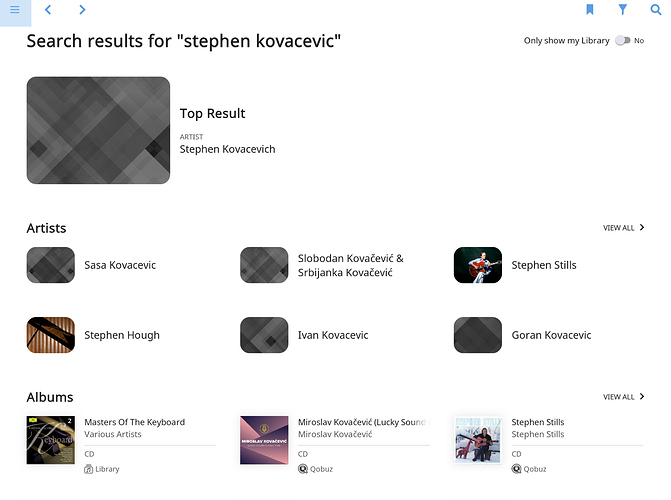 This is not the first time this has happened. Probably a problem on the Roon end of things, but thought I'd let you know as well.
Did a bit more research on this. Turns out that no Onyx Classics works in Roon's Qobuz implementation. Might be a problem with how Onyx Classics recordings are mounted in Qobuz?
Thank you,
Bill Perkins
Roon generally works splendidly with my system. I expect that there's a metadata issue involved here (possibly unique to Onyx Classics, but probably not) either on the provide or grab end of things.