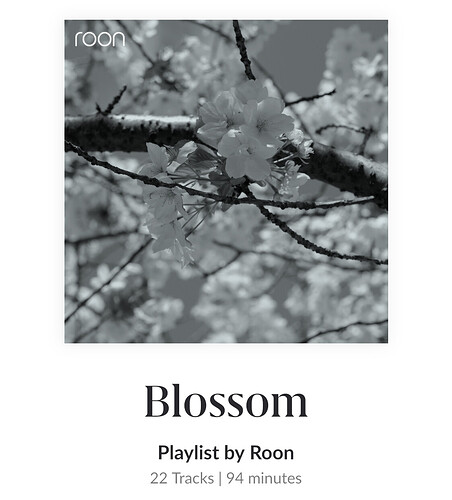 I enjoyed having Roon do my thinking for me with this playlist this morning as I lay in bed sun streaming in - BUT (and I know it's easy to criticise) for me spring music is as much mood as lyrics and this playlist does seem to be predicated on spring April or butterflies being mentioned.
It will be good when playlists are some way collaborative within Roon, community suggestions/additions would be great.
So if you were to add 5 "spring songs" what would they be?
For me - and I realise this is pure nostalgia, songs I remember from spring throughout from earlier years -
Qobuz: Here Come the Good Times by A House
Tidal: Here Come the Good Times by A House
Spotify: Here Come the Good Times by A House
Qobuz: The Boys Are Back in Town by Thin Lizzy
Tidal: The Boys Are Back in Town by Thin Lizzy
Spotify: The Boys Are Back in Town by Thin Lizzy
Qobuz: Walking On Sunshine by Katrina and the Waves
Tidal: Walking On Sunshine by Katrina and the Waves
Spotify: Walking On Sunshine by Katrina and the Waves
Qobuz: Manic Monday by Bangles
Tidal: Manic Monday by Bangles
Spotify: Manic Monday by Bangles
Qobuz: Love Is In The Air by John Paul Young
Tidal: Love Is In The Air by John Paul Young
Spotify: Love Is In The Air by John Paul Young
.sjb