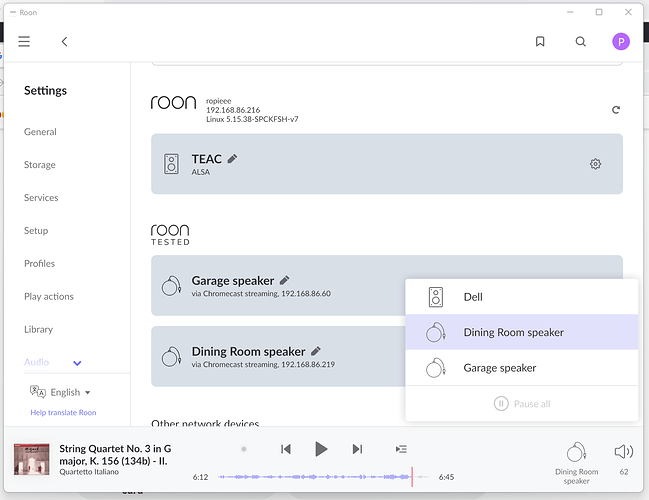 Wired RPI 3b with Ropieee to TEAC 301 USB DAC. DAC shows up in Roon but not as a selectable device as seen in the screenshot.
This same RPI 3b with a HiFiBerry Digi+ HAT exhibited dropped audio. Maybe it's the RPI hardware but this device worked fine with Moode Audio (without Roon).
Roon works fine with the two Chromecast Audio devices but I'd really like it to work with the wired RPI3 as the wireless network can be hammered throughout the day.
Any ideas?
-pc