I have just installed a new HifiBerry Amp2 and installed Ropieee.
I have booted it and set up the primary information then rebooted…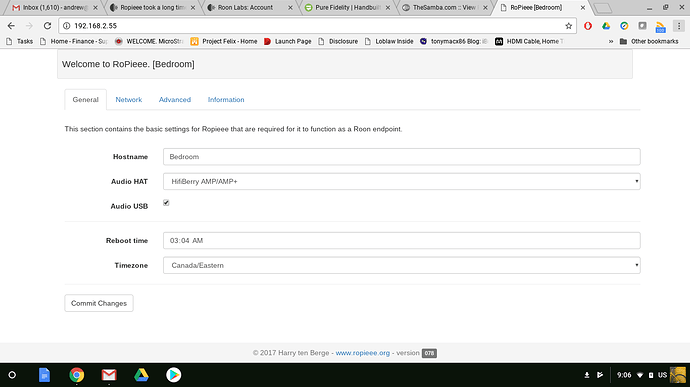 I triggered a feedback:
Logs have been sent to RoPieee HQ with unique identifier a5044ae9a5e05902
I have been researching and it looks like this board should be identified on the Ropieee as a DAC+. When I did and rebooted, it appeared.
So, I am leaving this message here for others to find if they have the same issue.
Thanks.