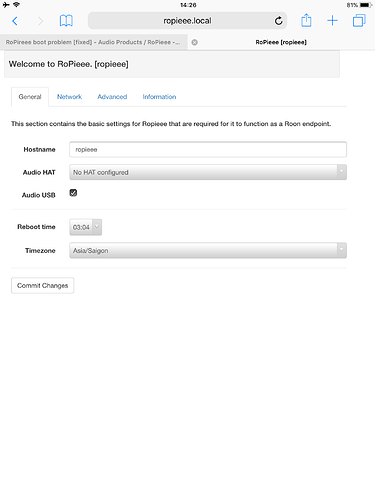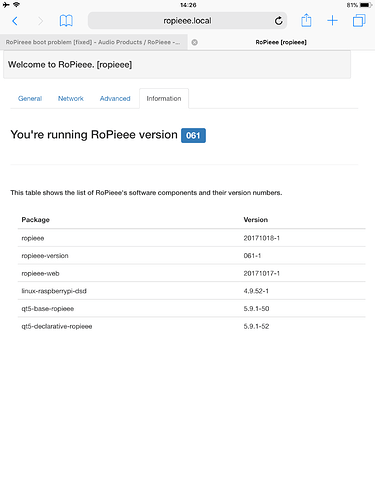 Hi
@spockfish
,
I used Pi3 B, connected with ADL Stratos DAC via USB cable, connected with router via LAN cable, Roon Core is my ASUS gaming laptop. I set the static IP Address, IP Netmask, Gateway then rebooted. It took a long time to reboot, and finally Roon can not recognize Ropieee. I don't use the screen.
Please see the feedback 9acf559476705c45.
Thank you & good day.
Ninh.