Hi all,
I got a Schiit Bifrost 2 today and connected it to my RPi4 via USB running RopieeeXL. I enabled USB Audio in the RopieeeXL configuration panel and have restarted both devices several times. I don't see the Bifrost USB Dac showing in Roon anywhere and I'm not getting any sound output. I do also have a RPi Hat (HifiBerry XLR DAC) which I've been using for a year, but can't get the Bifrost to work. Thoughts?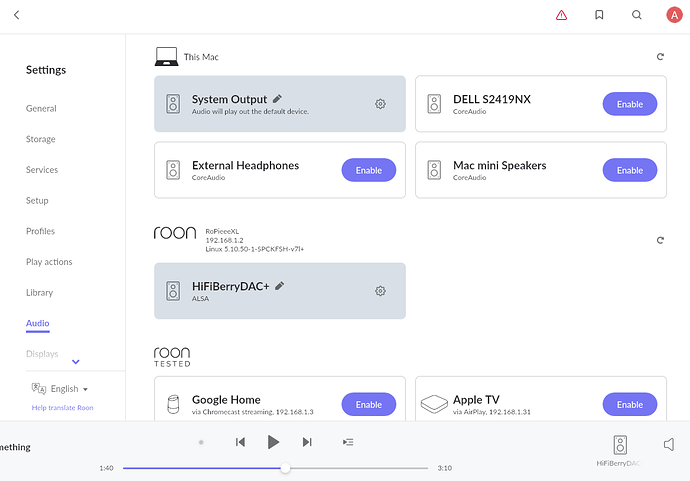 The device itself certainly works – my macbook recognizes it directly and outputs sound through it
Have trialed a few different USB cables without any luck
Here's what my devices page looks like:
Thanks in advance!