There is a problem with this: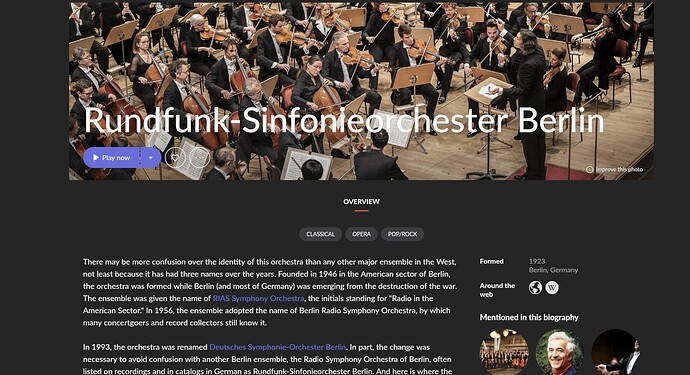 if you read the description, it talks about an orchestra founded in 1946 that changed 3 names:
RIAS Symphonie-Orchester Berlin
Radio-Symphonie-Orchester Berlin
Deutsches Symphonie-Orchester Berlin
and corresponds to this
so… it's name is not:
Rundfunk-Sinfonieorchester Berlin
which actually is another orchestra, founded in 1923, and correspond to this
But note that near the "bio" the artist page says founded in 1923, and the links take to the second orchestra. so basically the bio, the links and the date do not match.
Note finally that there is another roon artist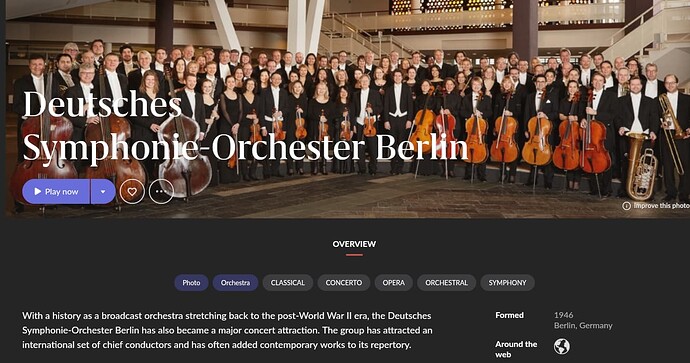 with a different BIO that corresponds (again) to the first orchestra, but with correct date and links.
so… the second artist is correct.
the first artist has the wrong bio.