Hello @Chrislayeruk,
Thanks for the report. I see this is a new release on Tidal, it may take a few days for Roon's metadata engine to update with information like MQA.
-John
Hi Martin. Albums details don't get updated immediately (yet); I'd expect it to be updated in your library in the next few days.
When added freshly now, it's all good: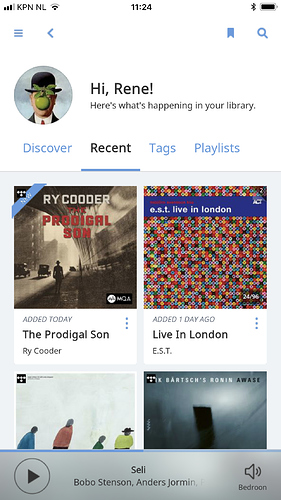 Like Joel says, I've found that albums I added to my library before Roon has performed MQA identification, it takes a few days for your library to update automatically (added Friday, updated Sunday or Monday).
Sit back, enjoy and marvel.

I just re identified the album and it came up MQA with a review and four stars.
Up-to-date over the weekend.

This topic reminds me that I need to watch the rest of the Buena Vista Social Club documentary.

Unfortunately not. It expired on Sunday…