Core Machine (Operating system/System info/Roon build number)
Sonictransporter i5
Roon version 1.7 (build 505)
Network Details (Including networking gear model/manufacturer and if on WiFi/Ethernet)
TEXT GOES HERE
Audio Devices (Specify what device you're using and its connection type - USB/HDMI/etc.)
TEXT GOES HERE
Description Of Issue
I have an album for which the track order is incorrect in Roon. It's this exact pressing:
When I try to correctly identify the album and choose the Edition with the correct track order, nothing changes after I hit Save.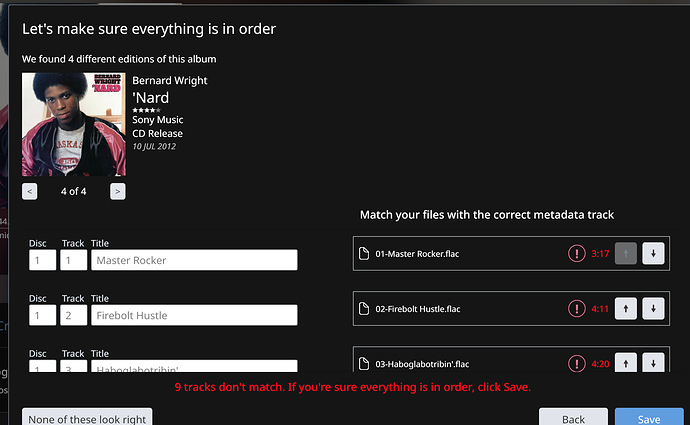 I already tried:
Force rescan on Storage
Delete album from Storage, Clean Up Library then re-import
The only thing I can do is edit individual tracks within Roon to prefer file data over Roon. Still, that leaves the Composer etc. incorrect.