At least I think that's what's happening. I'm being a bit paranoid, since I moved over to a nuc7i5 on ROCK with internal storage of my core library and a 4TB external USB HDD connected to the nuc.
Today is May 8. I set up Roon's backup feature to backup automatically every 5 days. This morning I checked to see whether it had done the backup and was pleased (see below). "Last successful backup at 1:03:25" That's this morning at 1:03AM.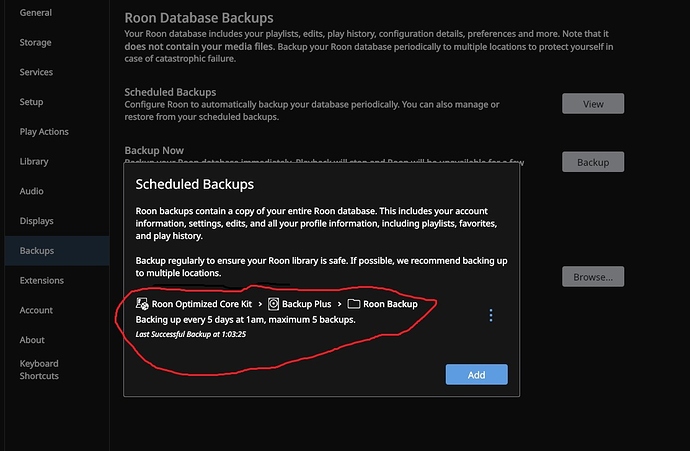 But then I noticed the Backup Status on the Backups main page. It says "Last successful backup 30 April"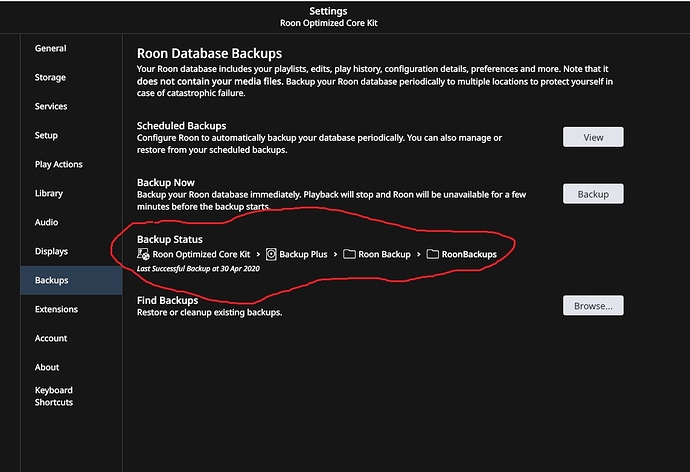 So I looked to see if last night's backup was completed using "Search for backups". I went to the exact same file path designated in the "Schedule Backups" selection. It shows the most recent backup is on 30 April.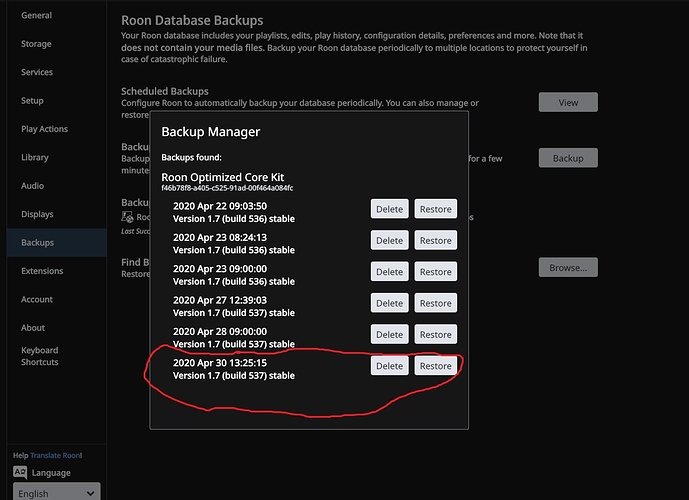 I checked the file path twice to make sure I hadn't inadvertently created another folder somewhere, but it looks good.
What gives? Any ideas?