I have the CD version of this that I cannot get Roon to identify.
It has the vinyl release on its database but similar to the Mahler / Inbal issue I can't get Roon to identify the CD properly.
The CD release is on MusicBrainz: https://musicbrainz.org/release/f97cdda5-5bbb-4a26-bb8c-cb853ffb9a8d and has been there since 2017.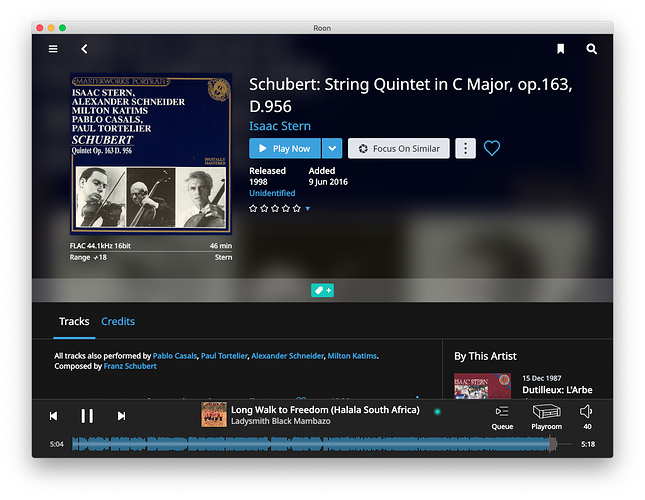 My track timings correlate with those of MusicBrainz apart from one track a second out. I've added the names of the composer and other performers to the search to no avail.
Any thoughts welcome.