Continuing the discussion from Roon not playing any dsd files with new update: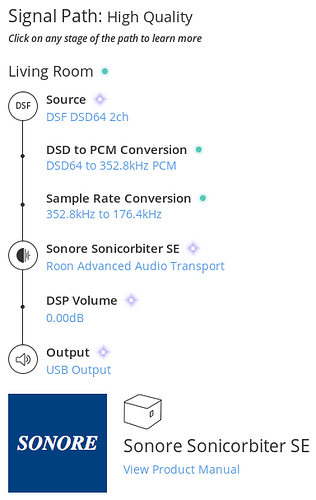 Yeah I'm seeing some weird errors in the Roon logs. Not sure what's going on. Send the logs to Roon support.
Just sent him log files. Thanks Andrew
Which DAC is it? It's converting to PCM and it might not support that rate?
SotM 2.0 that I bought from Andrew.
sDP-1000 or sHP-100? Are you able to play PCM at 176.4? I would also like to see a screens shot of the SE GUI Settings page.
Does anyone know what the solution to this problem was? I am experiencing the same thing.