I noted this in build 936 feedback and was hoping the latest build 952 release would fix this issue, but it's still there and getting tiring. Sooooo much scrolling…….
Getting strange behaviour after expanding "Overview" in the artist bio. Using iPad Air as remote.
If I expand the artist bio and read to the end.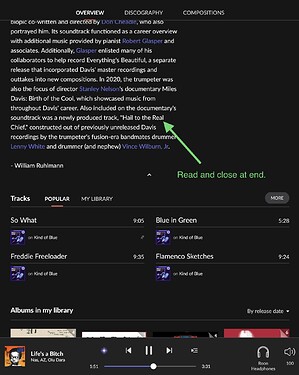 Closing this expanded window will leave me at the bottom of the artist page.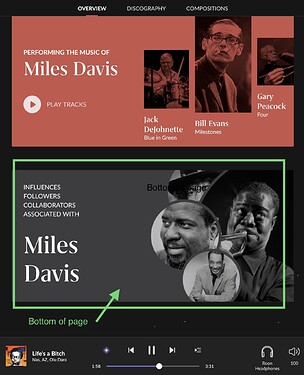 Didn't this used to close back at the top of the page?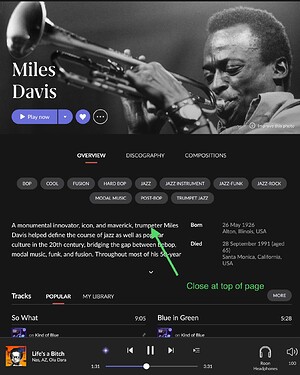 Thanks in advance for looking into this.