Hooray! Finally, the Roon search seems to have been partially fixed! At least when you search for two names simultaneously, the corresponding albums in which both names appear are shown properly. However, there still seems to be a problem with searching for a single name. For instance, when I search for "Wagner" within my library (I do not use any streaming services), the following results are shown: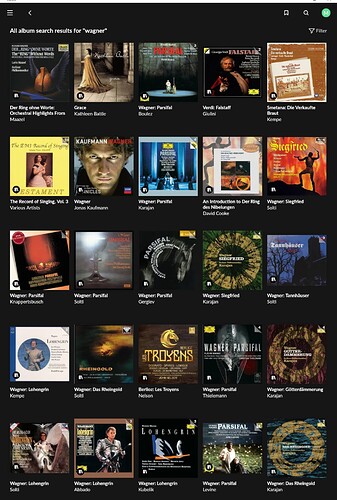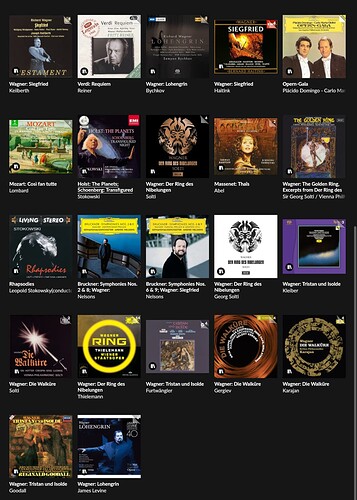 However, there seem to be a lot of albums missing. For instance, if I type in "Wagner Moralt", the following recordings of the Ring des Nibelungen (and other albums where these names appear) are shown: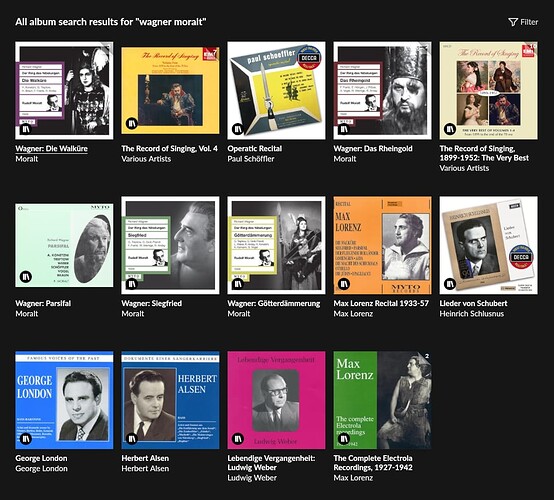 Strangely, none or almost none appear when I only search for "Wagner". I hope, this can be fixed as well. This would be so great!