I'm in the habit of subscribing to an umber of new release emails and newsletters, and my Friday am enjoyment is cutting an pasting the title/artist of any interesting looking releases into Roon (CMD-F) and letting it run.
I have subs to both Qobuz and Tidal, so pretty much the world is my oyster.
Number 1 observation - searching is most often glacial. I mean GLACIAL - and I'm on a symmetric gigabit link.
Number 2. Even though I cut and paste the exact title artist, the real hit is often not found - though it may be in the list, it is not first - and in some instances can be on subsequent pages.
Here is an example: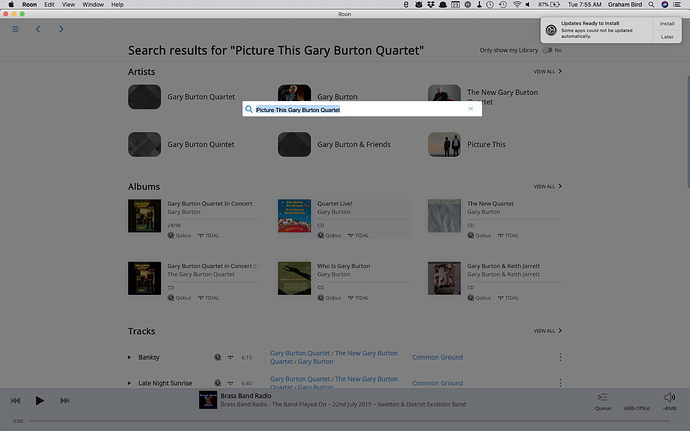 Here is the results screen…
On the face of it, seems to be unavailable. But, wait one and select View All for Albums, and…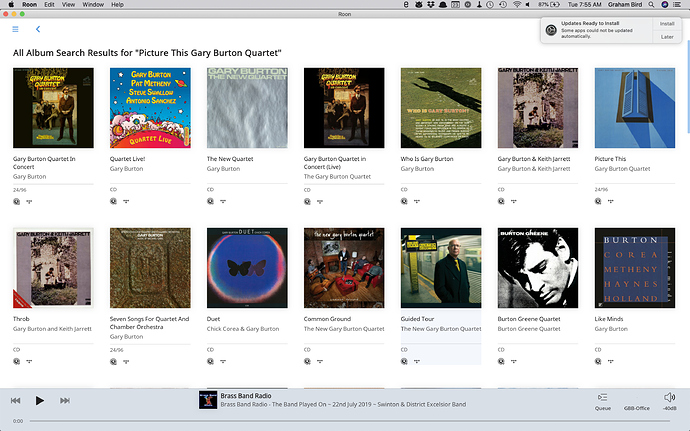 … and there it is.
This is far from an isolated example and is more than a tut frustrating

Perhaps this could be on the list for future work? And dn't forget the search speed either please.
Cheers