Core Machine (Operating system/System info/Roon build number)
Arch Linux on Intel, Roon 1.7 Files stored locally on machine hosting core.
Network Details (Including networking gear model/manufacturer and if on WiFi/Ethernet)
Irrelevant
Audio Devices (Specify what device you're using and its connection type - USB/HDMI/etc.)
Irrelevant
Description Of Issue
Searching doesn't find an album in my library: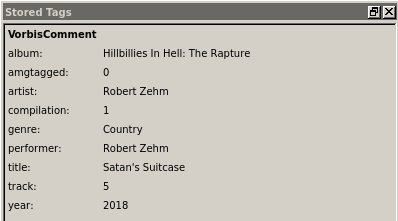 Nothing in skipped files relating to this album/folder.