Core Machine (Operating system/System info/Roon build number)
Qnap TS-451+/QTS 4.5.2.1566/ 8Gb Ram/Roon 1.8 build 756
Network Details (Including networking gear model/manufacturer and if on WiFi/Ethernet)
Linksys E4200 / Ethernet
Remote Device
MS Surface Pro6 i5/8 Gb ram/ Windows 10 Pro 20H2
Streaming service
Qobuz
Description Of Issue
On the search results page under tracks the field is empty even though some results have been found, signified by the more button. Pressing the more button shows the results, however more often than not Roon crashes. The crash also occurs pressing the more button next to compositions.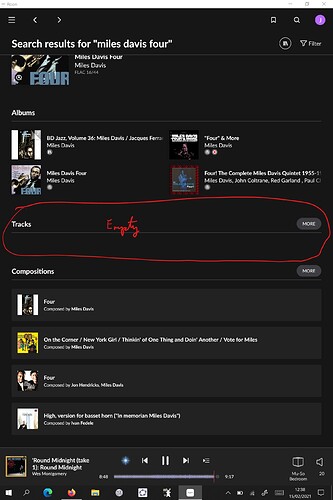 Also, on the recordings page I get some anomalies, empty results (see below).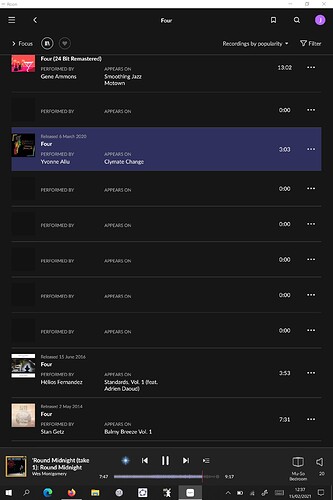 Apologies if this has already been reported, but couldn't find anything similar.
Regards, Jon.