Hi,
Am wondering if anyone may be able to help.
I have been happily using my Chord Mojo as an endpoint for Roon, with USB connection, but I seem to be unable to get it to work with software control volume other than via selecting DSP option in the volume settings, all others give fixed output. The DSP opion does not give me bit perfect output however.
I would love to be able to control Roon and Mojo remotely including volume output via either cellphone or X7ii.
Here's a summary of the options available…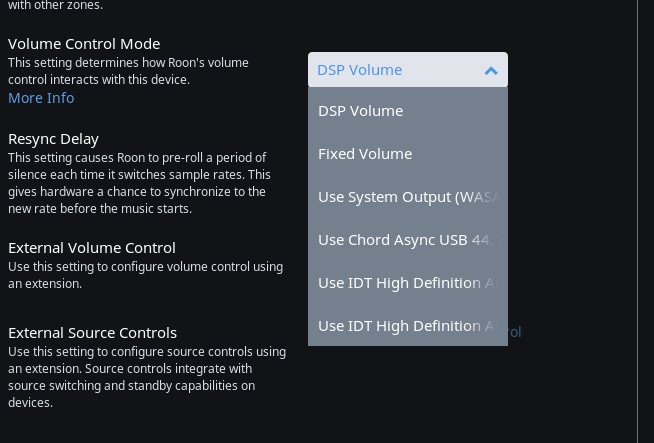 Any pointers as to what I should try would be appreciated.