I recently set up a Late 2009 Mac mini 3,1 with Catalina 10.15.7. Yea, I know that's not supposed to be possible … but it is running Roon server 1.8 and Audirvana 3.5.40. Music library is DSD and Flac 96KHz+ on a Sandisk Extreme Pro USB 3.2 1Tb (formatted FAT32).
Since high res audio only requires a USB type B cable to feed a DAC, this is the technical minimum you need to run Audirvana, and it also runs Roon Server!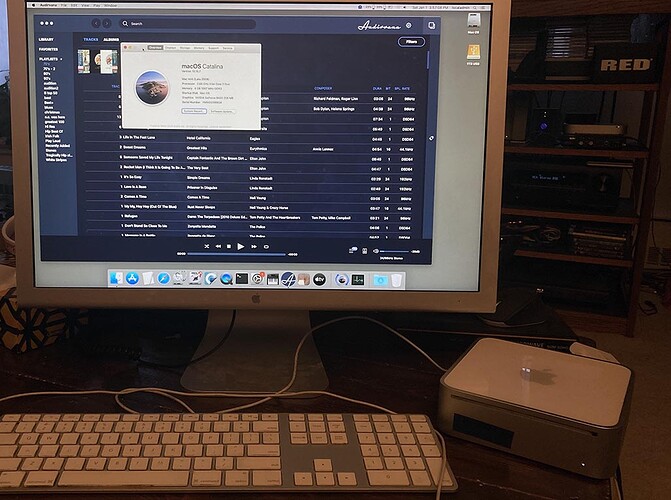 (upload://hgXOguv2y82T5aNFkepf8N6Ghbu.jpeg)

If anyone is interested on how this is done, let me know. I may make a How-To video.