Hello Roonies,
I'm enjoying Roon but have run into an issue where the 'selected discography' area on an album screen does not correctly reflect changes made to the album's primary artist.
When bands share a name, releases are regularly matched to the wrong artist so the 'selected discography' area pulled in from TIDAL is inaccurate. When I edit the primary artist of a release to the correct band this area still displays 'selected discography' from the wrong artist, in this case the French Gold not the Dutch Gold. The 'view discography' link at the end of this ribbon links to the corrected artist when my changes are made.
When I correct a primary artist I believe these changes should reflect in the selected discography area.
Screenshots: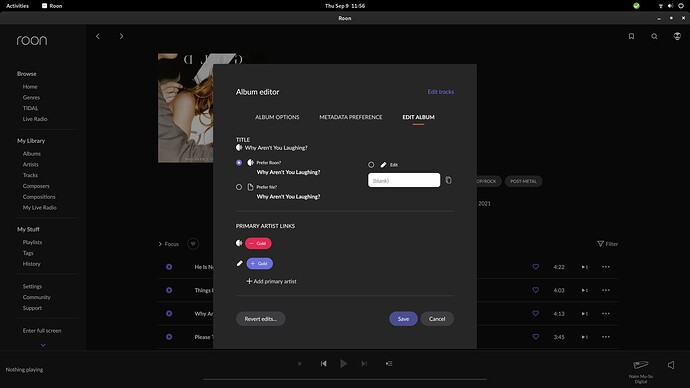 Edited French Gold to Dutch Gold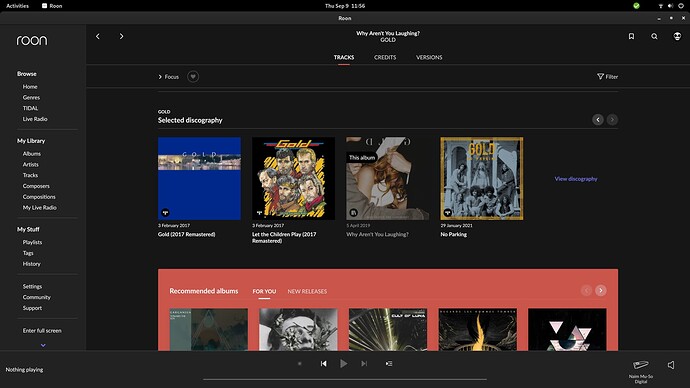 French Gold still present in Selected discography. 'View discography' links to Dutch band, reflecting my edit.