I just imported some new music. Roon identified one of the albums, Volume II by September Mourning, correctly, but the track listing was weird (some track missing and timings not right), but it was close, and the album cover was wrong. I did a search for a better match and selected it - this time the track matched exactly, but the album cover was wrong.
Here is the correct cover: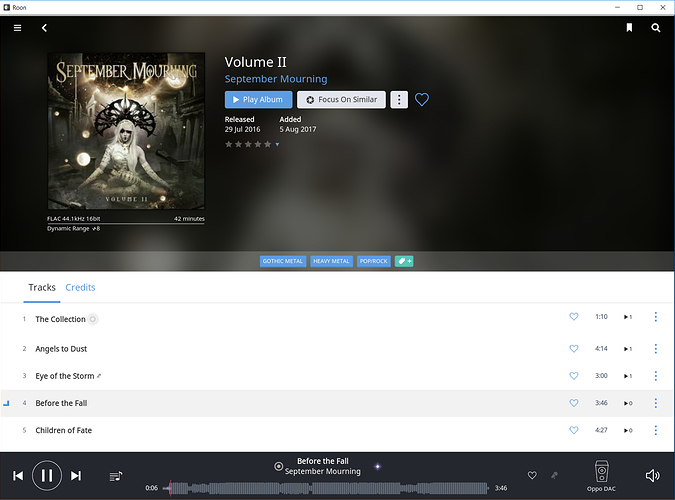 The cover roon chooses by default is for a completely different band: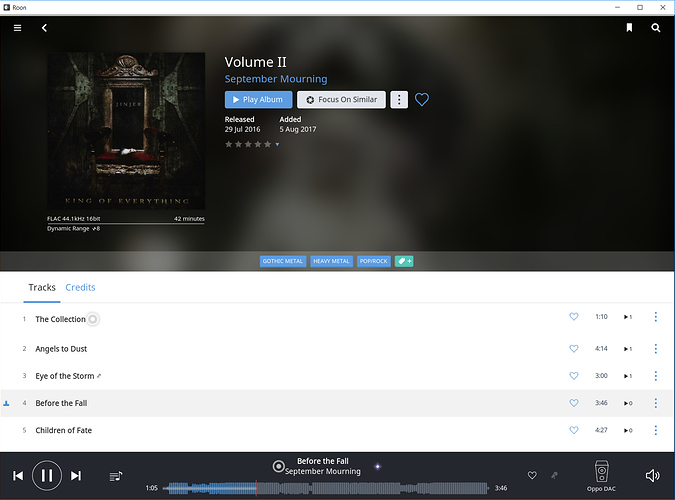 I've corrected this locally but thought you might want to know about the discrepancy.